About
Israeli American cellist Inbal Segev is a true original. Combining "thrillingly projected, vibrato-rich playing (not to mention a beautifully judged range of color and dynamics)" (Washington Post) with "rich tone, secure presence and complete technical mastery" (Jerusalem Post), her performances are distinguished by their artistic maturity, intense focus and rare interpretive depth. Besides making solo appearances at leading international venues and with preeminent orchestras and conductors worldwide, she is, with former New York Philharmonic concertmaster Glenn Dicterow and violist Karen Dreyfus, a founding member of the Amerigo Trio. Celebrated for her fresh insights into music's great masterworks, she is equally committed to reinvigorating the cello repertoire, and has commissioned and premiered major new works from an international who's who of today's foremost contemporary composers, including Timo Andres, Anna Clyne, Avner Dorman, Gity Razaz a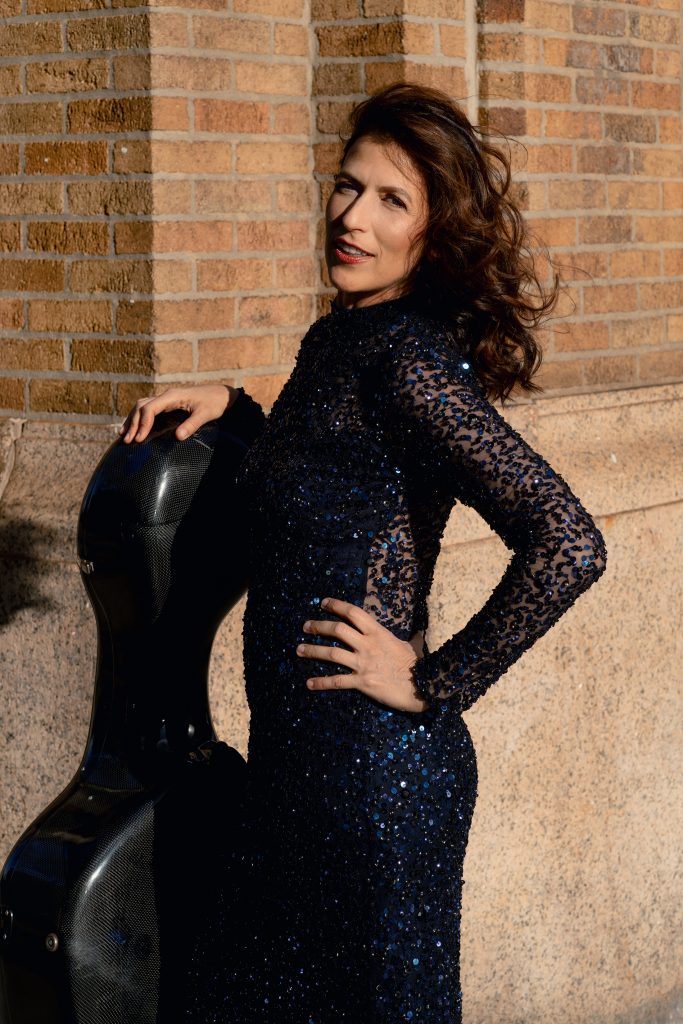 nd Dan Visconti. She has co-curated the Baltimore Symphony Orchestra's New Music Festival since its inception in 2017.
On the heels of her world and East Coast premieres of Anna Clyne's new cello concerto, DANCE, Segev has just recorded the work, together with Elgar's iconic concerto, with Marin Alsop and the London Philharmonic Orchestra. DANCE is one of two important new commissions that figure prominently in the cellist's current season, which saw her join the Cincinnati Symphony for the Midwestern premiere of Timo Andres's Upstate Obscura, with the composer in attendance, before recording the concerto with the Metropolis Ensemble for future release by Nonesuch. Other 2019-20 orchestral highlights include live accounts of 20th-century masterpieces by Elgar, Kabalevsky and Lutosławski, whose concerto she plays with the Bogotà Philharmonic in Colombia. Similarly sought after in recital, Segev makes New York appearances as a member of the Amerigo Trio and with her regular recital partner, Finnish pianist Juho Pohjonen, who also joins her on the distinguished lineup of the Third Piatigorsky International Cello Festival. Additional chamber engagements include dates at the Broad Stage in Los Angeles, with the Chamber Music Society of Fort Worth in Texas, and with Chamber Music Society of Lincoln Center (CMS) in New York, where she takes part in Schubert's String Quintet in C and a pairing of Poulenc and Bruch. This summer she gives a solo recital at Montana's Tippet Rise Arts Center and performs at California's [email protected], before rejoining CMS for multiple tours next season.
It was Segev who gave the overdue U.S. premiere of Sir Arthur Sullivan's long-lost, posthumously reconstructed Cello Concerto. Passionate about new music and the revitalization of the cello literature, she is also personally responsible for commissioning, premiering, recording and championing new works by important contemporary composers from the U.S., Israel and beyond. Early examples include David Baker's Cello Concerto, which she performed at New York's Town Hall while still studying at Juilliard, and David Israel's unaccompanied Dance Suite, which she premiered and recorded in 1995. She went on to make the first recording of Max Schubel's Concerto for Cello and Horn with the Polish Radio Symphony Orchestra for Opus One (2001), commission and premiere Paola Prestini's Oceano at Columbia University (2002), premiere Ronn Yedidia's String Trio with the Amerigo Trio at New York's Merkin Concert Hall (2010), co-commission and premiere Avner Dorman's Cello Concerto with the Anchorage Symphony (2012), give the U.S. premiere of Argentinean Jewish composer Maximo Flugelman's Cello Concerto at the Castleton Festival (2012); premiere and record Lucas Richman's Declaration with the composer conducting the Pittsburgh Symphony (2015), commission and premiere Gity Razaz's multimedia piece Legend of Sigh at Brooklyn's National Sawdust (2015), premiere Dan Visconti's Cello Concerto with the California Symphony (2017), premiere Andres's concerto Upstate Obscura at New York's Metropolitan Museum of Art (2018), join the Albany Symphony for the first performance of Christopher Rouse's Violoncello Concerto since its premiere by Yo-Yo Ma in 1994 (2018), and co-commission and premiere Clyne's concerto DANCE under Cristian Macelaru's leadership at the Cabrillo Festival of Contemporary Music in California (2019).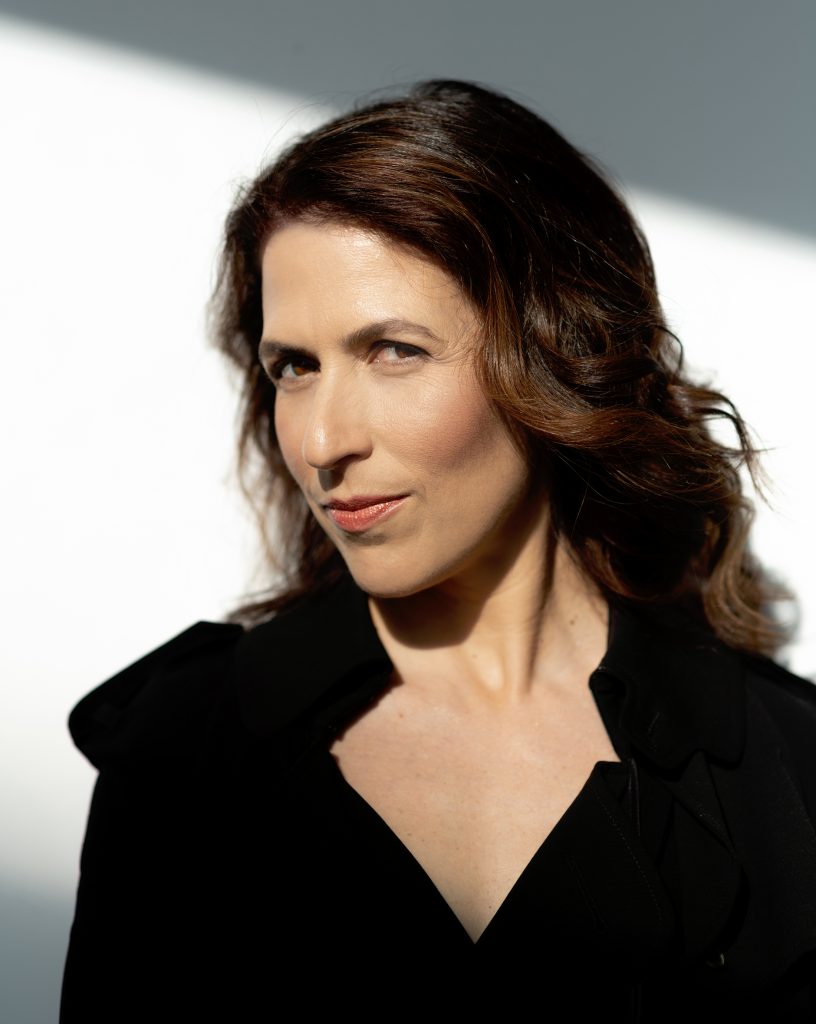 Segev's premier recordings of new concertos crown a rich and wide-ranging discography. Marking both her first album with Juho Pohjonen and her AVIE Records label debut, in 2018 she released a Romantic pairing of Schumann's Fantasiestücke with sonatas by Chopin and Grieg. Having studied Bach's solo cello suites for many years, she recorded the complete cycle over a six-month period with Grammy-winning producer Da-Hong Seetoo at New York City's Academy of Arts and Letters for release by Vox Classics in 2015; documenting this process behind the scenes, a companion film by Nick Davis Productions was screened at Lincoln Center and in Maine and Bogotà. Segev's earlier recordings include Dohnányi serenades with the Amerigo Trio (Navona, 2011), jazz-inflected chamber music with Fernando Otero and friends (Nonesuch, 2009), Jewish cello and piano masterpieces with Ron Regev (Vox, 2008), chamber works by Paul Ben-Haim (Centaur, 2003), Max Stern's Bedouin Impressions (ACUM, 2000) and cello sonatas by Beethoven and Boccherini with pianist Richard Bishop (Opus One, 2000). She may also be heard playing music by Peter Nashe on the soundtrack of Bee Season, a 2005 feature film starring Richard Gere and Juliette Binoche.
A prodigy who first played for the Israeli president at just eight years old, Segev came to international attention ten years later when she made concerto debuts with both the Berlin Philharmonic and Israel Philharmonic under the baton of Zubin Mehta. Since then she has appeared as soloist with such leading orchestras as the Pittsburgh Symphony, California Symphony and Castleton Festival Orchestra in the U.S., as well as with the Bangkok Symphony, Bogotá Philharmonic, Dortmund Philharmonic, Helsinki Philharmonic, Orchestre National de Lyon and Polish National Radio Symphony, collaborating with Marin Alsop, Lorin Maazel and other of the world's foremost conductors.
Besides appearing as a founding member of the celebrated Amerigo Trio, Segev has undertaken chamber collaborations with such esteemed artists as Emanuel Ax, Jeremy Denk, Gilbert Kalish, Anthony McGill, Anne Akiko Meyers, Juho Pohjonen, Jason Vieaux and the Vogler Quartet. She has given duo recital tours of China with both Tian Jiang and Alon Goldstein, has toured Colombia and Spain with Chamber Music Society of Lincoln Center, recently embarked on a solo tour of Chile that included multiple educational outreach initiatives, and has given solo performances of Bach's cello suites at international venues from New York's Lincoln Center and Metropolitan Museum of Art to the Shanghai Concert Hall and Jerusalem Theatre. Her other recital highlights include solo and chamber performances at New York's Alice Tully Hall and Merkin Concert Hall, Brooklyn's National Sawdust, Bargemusic and Roulette, Los Angeles's Walt Disney Concert Hall, Chicago's Harris Theater and Bogotá's Teatro Mayor, while her festival appearances include the Banff, Ravinia, Bowdoin, Olympic, Cape & Islands and Baltimore Symphony Orchestra New Music festivals in North America; the Siena, Rolandseck and Montpellier festivals in Europe; the Jerusalem Music Center and Upper Galilee festivals in Israel; and the Cartagena Festival in Colombia, to which she returns annually.
Segev's numerous honors include prizes at the Pablo Casals, Paulo and Washington International Cello Competitions. She has been featured in a live Q&A session at Lincoln Center's Kaplan Penthouse and a dedicated episode of The Musical Life podcast series, and holds regular interactive live-streamed masterclasses and Q&A sessions at the CelloBello resource center. Available at her YouTube channel, the cellist's popular masterclass series, Musings with Inbal Segev, has thousands of subscribers around the world and more than a million views to date.
A native of Israel, Inbal Segev began playing the cello at the age of five. At 16 she was invited by Isaac Stern to the U.S., where she continued her cello studies with Aldo Parisot, Joel Krosnick, Harvey Shapiro and Beaux Arts Trio co-founder Bernard Greenhouse, earning degrees from Yale University and the Juilliard School. Today she lives in New York City with her husband, their three teenage children and her cello, which was made by Francesco Ruggieri in 1673.